Hi, we're Decoy Games. Last year, we released our first commercial game Swimsanity! on PC and all Consoles with full online crossplay support, alongside promotions such as Xbox Games With Gold and Amazon Prime Gaming. We are thrilled to announce that as of today, "Swimsanity!" has eclipsed 1.4 million downloads!
We recently signed with one of the world's most trusted publishers to deliver our next game, and it's going to be bigger and better than anything we have done before. As an indie studio, it was important for us to maintain creative control over our next game to ensure that we maintain the same uniqueness and excitement that you have come to expect out of Decoy Games. While we cannot reveal the publisher or the game today, just know that we are beyond excited to get started on our next game.
And what does getting started on a project this big mean? Decoy Games is officially scaling up!
This is our official call out to all developers, artists, writers, and creators to reach out. We want to build an extremely diverse and talented team capable of bringing our vision to a reality from this game and beyond. We always have interesting projects going on here at Decoy Games, and we want you to be a part of it. Our vision has always been to create unique and engaging experiences beyond what we have done at this point. We are thrilled to grow our team to continue that journey.
The Role
As part of the Technical Art team, you will oversee tool creation and maintenance. Working closely with animation, modeling, engineers and designers, you will uncover new ways to improve workflow, support asset creation and implementation, and ensure functionality, consistency, and quality. You will make sure our pipeline is adapting correctly to the creative needs of the product, while also helping inform our creative direction from an art content production view.
Responsibilities
Set-up assets in the engine (meshes, animation blueprints, dynamics)
Provide technical support to art and animation in both Maya and Unity
Rig characters and props, working with animators to achieve engaging in-game performance.
Work with content support teams to maintain a and sustainable approach for memory/performance
Prototype new art assets and build asset generation pipelines
Give and take constructive feedback, direct next steps, and communicate clear goals and outcomes to your team
Work with outsourcers and external teams‍
Qualifications
Expertise in game development using modern game engines such as Unreal or Unity
Expertise in content creation tools like Maya
Diagnose and improve real-time 3D graphics
Be an ambassador between art and engineering
Experience working with external teams‍
Desired Qualifications
Scripting knowledge (Python, C# or C++, etc.)
Experience developing in Unity, Unreal, or other real time 3d engines
Experience with the technical requirements for a variety of game platforms
Experience with character rigging and animation
Benefits
Health and Dental Benefits
Competitive Salary
100% Remote
About Us
Decoy Games is a video game company founded by two brothers, who had no prior professional game development experience. They used their deep passion for video games and extensive imagination to start building Decoy Games. Today, Decoy Games is a multi-award winning game company focused on creating unique game experiences, merchandise and content while also using their platform to encourage innovation across all aspects of the game industry.
At Decoy Games we strive to be a symbol of inclusion, diversity and inspiration to all who aspire to be a part of the game industry. We make it our mission to ensure that this is reflected in our team and the products we create. We have taken great pride in creating several platforms for people around the world in all communities to learn about and engage in the world of gaming.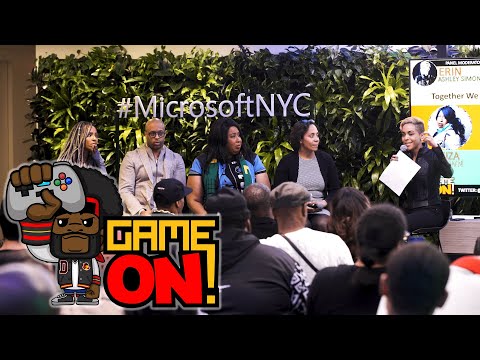 About Swimsanity!
Swimsanity! is a multiplayer underwater shooter with action-packed Co-Op and Versus game modes, all supported by online and local play. You play as our hero Mooba, who uses a variety of unique power ups and weapons to survive in this aquatic world.
Whether you're teaming up with friends to swim into Adventure mode, or clashing in competitive matches such as Last Mooba Standing, there's more than 150+ challenges to complete across 8 action-packed Game Modes in Swimsanity! All modes can be played online or locally.
‍Apply Here!