Hey friends Andrew here. I've been doing tech art for a long time now. Last gig I had was as a technical art director at Naughty Dog working on titles like Uncharted 4/Lost Legacy and The Last of Us: Part 2. And after all this time it became very apparent that as tech artists we are always treating symptoms rather than having the opportunity to get to the root of the issues and build fundamentally better pipelines. That are going to bring about exponential jumps in productivity and welcome a lot more creators into this industry that we love.
So I started a company where our only mandate is to fix virtual world creation for good.
We have the most celebrated studios in the world as partners, we are stable, well funded and are on a short track to delivering a 10x boost to game world creation productivity in a way that is scalable and inclusive. And we are looking for tech artists that share our passion to join us.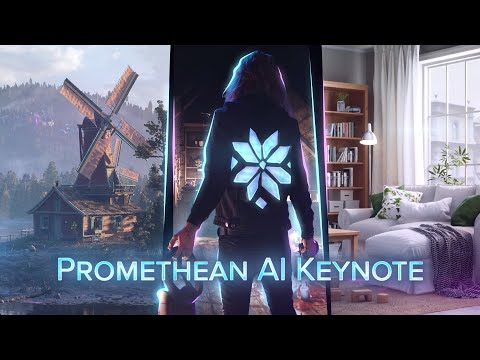 Please check out our keynote to learn all about our technology. Then ask yourself if you'd rather worry about cementing duct tape in one pipeline for years to come or fix all of them at once. And then check out our job post below and join us!
=====
Join our team of veterans, that have created some of the most celebrated entertainment in the world, and help us solve virtual world creation for good. Why fix studio pipelines, when you can fix industries with us?
We are looking for an experienced Technical Artist with a focus on geometry processing and asset management pipelines to own and drive multiple systems and help Promethean become even smarter!
Do you enjoy putting your code-writing skills to creative use?
Do you love power-amplifying others through state of the art technology?
Do you want to make a real difference in how everyone in the world creates virtual worlds?
Do you like autonomy, responsibility and are excited to drive meaningful progress?
Would you like to help elevate some of the most celebrated creative companies in the world?​
If these questions excite you and you have proven experience in supporting 3D production pipelines by programming great tools - we need to hear from you! Knowledge of Blender/Max/Maya/C++/Qt/SQL are a big plus!
TO APPLY EMAIL US AT: make-a-difference [at] prometheanai.com
SUBJECT: Technical Artist - YOUR NAME
This is a full-time role that can be performed remotely from anywhere in the world!
We welcome and are excited to work with people from every kind of background imaginable.