Hi there, first post here
in short:
joints are mirrored with mirror joints tool (behaviour) and oriented with Z as main axis
I duplicate my left ctrls
mirror them by putting them in a group and scaling it in x = -1
when I do a matrix nodes connection into the joint, the joint seems to have the wrong orientation
The node connection setup is based on this Jarred Love tutorial: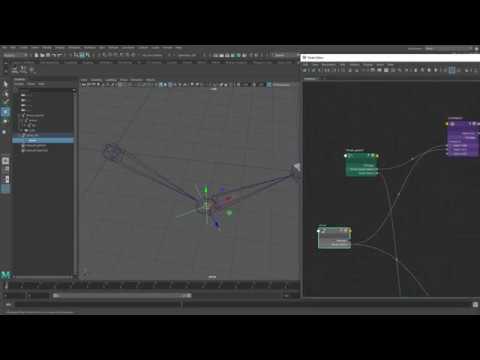 I tried it as well without the decomposeMatrix and instead plugging directly into the offset parent matrix, but that pops the joint back to the left side and then the rotation pivot is totally wrong. it seems like ctrls being in a -1 scaleX space is making it impossible to connect an R_ctrl to an R_jnt.
Is there a way to make this work?
Also am I wasting time by looking into matrix connections as an alternative to constraints? I just like how clean the node editor looks and no extra nodes in outliner, but is that not worth the trouble?
Cheers